Bottle
Ceramics
China
Subject/design:
Floral design
Materials:
Porcelain
Technique:
Incised underglaze floral motifs
Date:
Ming dynasty (1368-1644), early 15th century (prob. Yongle period, r. 1403 - 1424)
Size:
height 32.5 cm
Place of origin:
China, Jiangxi, imperial kilns of Jingdezhen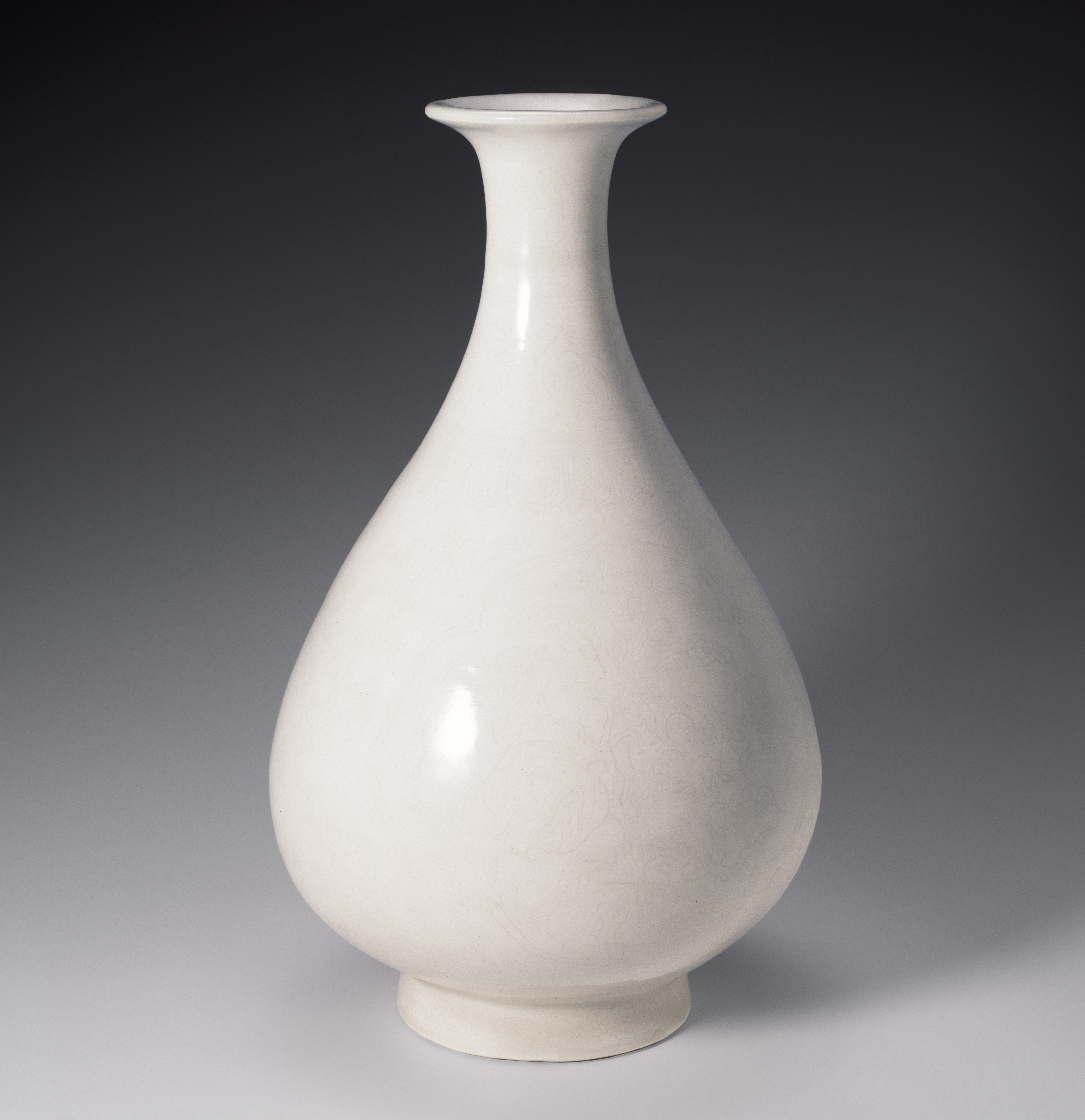 Description:
Bouteille à décor secret de grenades. Ce fruit contenant un grand nombre de graines est un symbole de fertilité très apprécié des Chinois.
Comments:
Jingdezhen, capitale impériale devient également capitale de la production porcelainière avec une forte production céramique.
Inventory number:
CB.CC.1939.137
Copyright:
Baur Fondation
Photographer:
Marian Gérard