Vase 仿官窯雙龍耳瓶
Ceramics
China
Materials:
Porcelain
Technique:
Guan type glaze
Date:
Qing dynasty (1644-1911), reign of Qianlong (1736-1795)
Size:
Height 27,5 cm
Place of origin:
Chine, Jiangxi, fours impériaux de Jingdezhen
Mark:
Mark of Qianlong (1736-1795) : da Qing Qianlong nian zhi 大清乾隆年製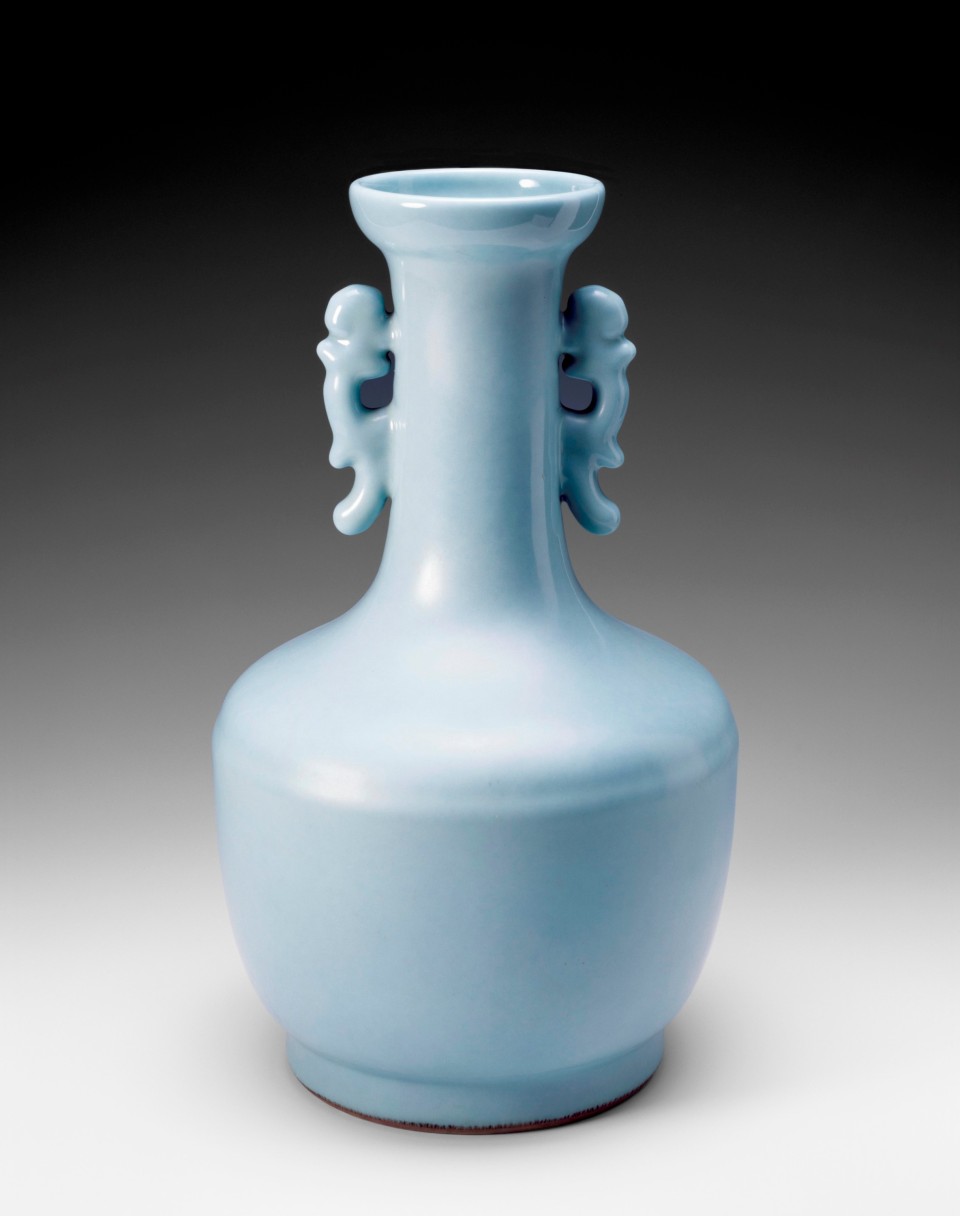 Description:
Broad-based, with almost vertical, spreading sides, tapering shoulder and tall cylindrical neck having a pair of shaped handles resembling chi dragons set on either side; cupped mouth; and high foot with rounded rim. Entirely covered with a lustrous opaque and slightly mottled pale greyish-blue glaze tinged with yellowish-green. The foot has a light brown dressing.
The six-character reign mark is written in archaic seal characters on the base in underglaze blue.
Inventory number:
CB.CC.1951.341
Copyright:
Fondation Baur
Photographer:
Marian Gérard