Guan jar

Ceramics
China
Subject/design:
Floral motifs
Materials:
Porcelain
Technique:
Blue-and-white underglaze designs
Date:
Ming dynasty (1368-1644), reign of Yongle (1402-1424)
Size:
height 22 cm ; diam. 27 cm
Place of origin:
China, Jiangxi, imperial kilns of Jingdezhen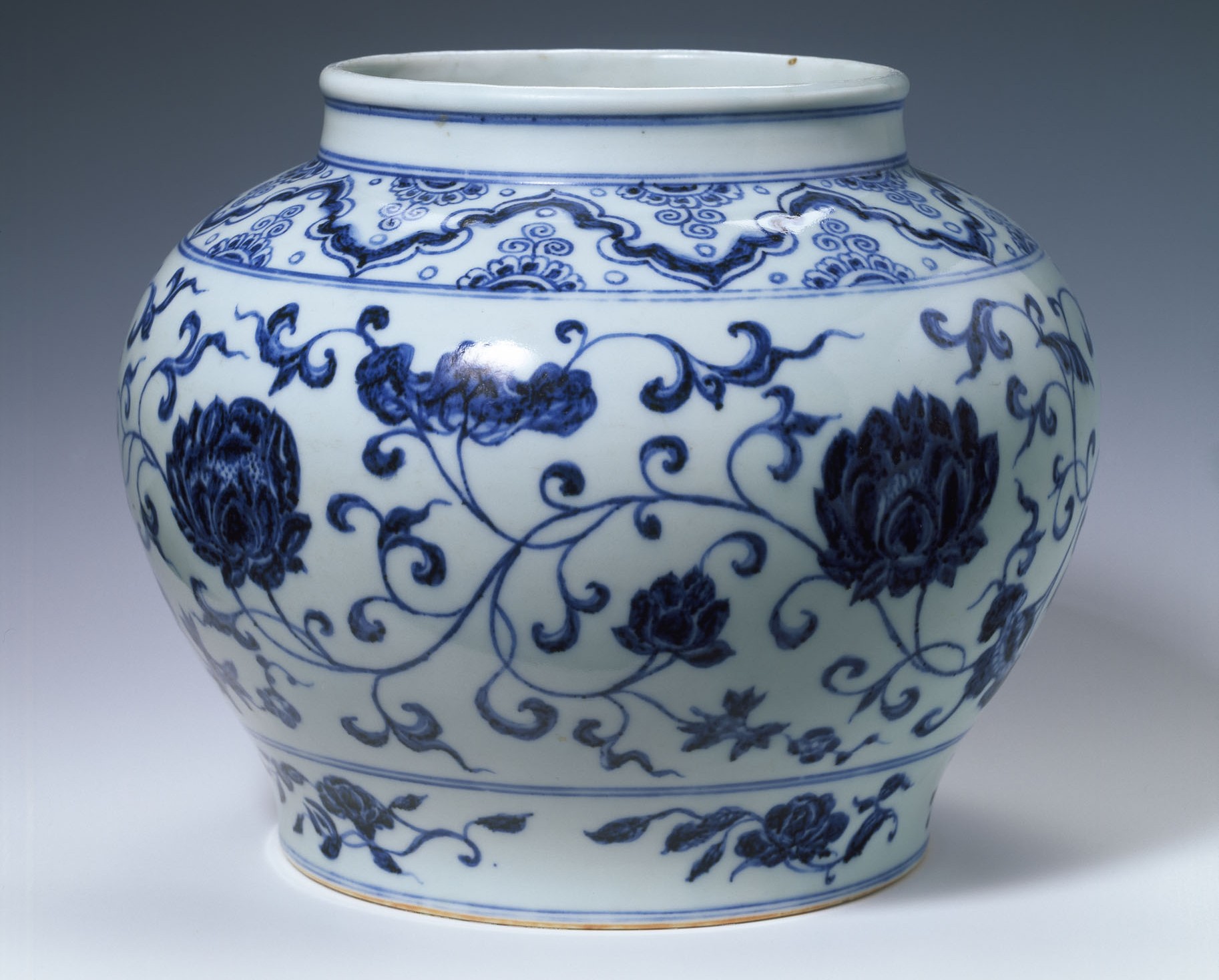 Description:
Jarre guan à décor bleu et blanc. Motif de chrysanthèmes, pivoines, fleurs de jasmin, grenades et camélias. Rinceau de lotus sur la partie supérieure. La pièce est revêtue de couverte à la texture "peau d'orange".
Inventory number:
CB.CC.1933.139
Copyright:
Baur Fondation
Photographer:
Marian Gérard