Dish
Ceramics
China
Subject/design:
Floral motif
Materials:
Porcelain
Technique:
Underglaze cobalt blue with yellow enamel
Date:
Ming dynasty (1368-1644), reign of Hongzhi (1488-1505)
Size:
diam. 26.5 cm
Place of origin:
China, Jiangxi, imperial kilns of Jingdezhen
Mark:
Hongzhi mark (1488-1505). Six caracters in underglaze cobalt blue in two vertical lines inside a double circle: Da Ming Hongzhi nian zhi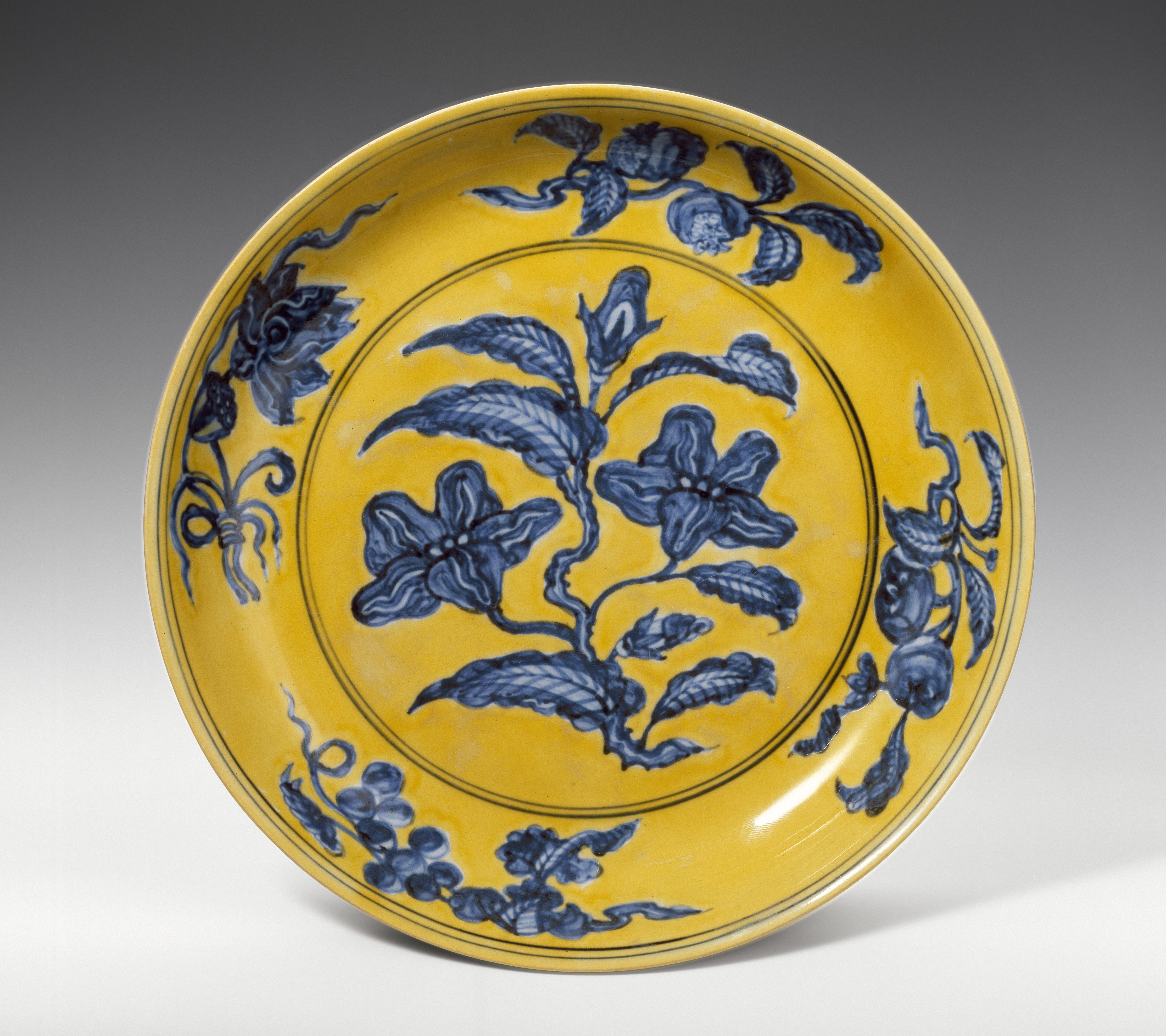 Description:
Au centre, une branche de jasmin en fleurs et sur le pourtour, rameaux de lotus, de raisin, de grenadier et de pommier sauvage.
Inventory number:
CB.CC.1947.144
Copyright:
Baur Fondation
Photographer:
Marian Gérard