Wucai bottle
Ceramics
China
Subject/design:
Good luck designs
Materials:
Porcelain
Technique:
Polychrome enamels
Date:
Ming dynasty (1368-1644), reign of Wanli (1573-1619)
Size:
height 47 cm
Place of origin:
China, Jiangxi, imperial kilns of Jingdezhen
Mark:
Wanli mark (1573-1619), on the lip. Six caracters in underglaze cobalt blue: Da Ming Wanli nian zhi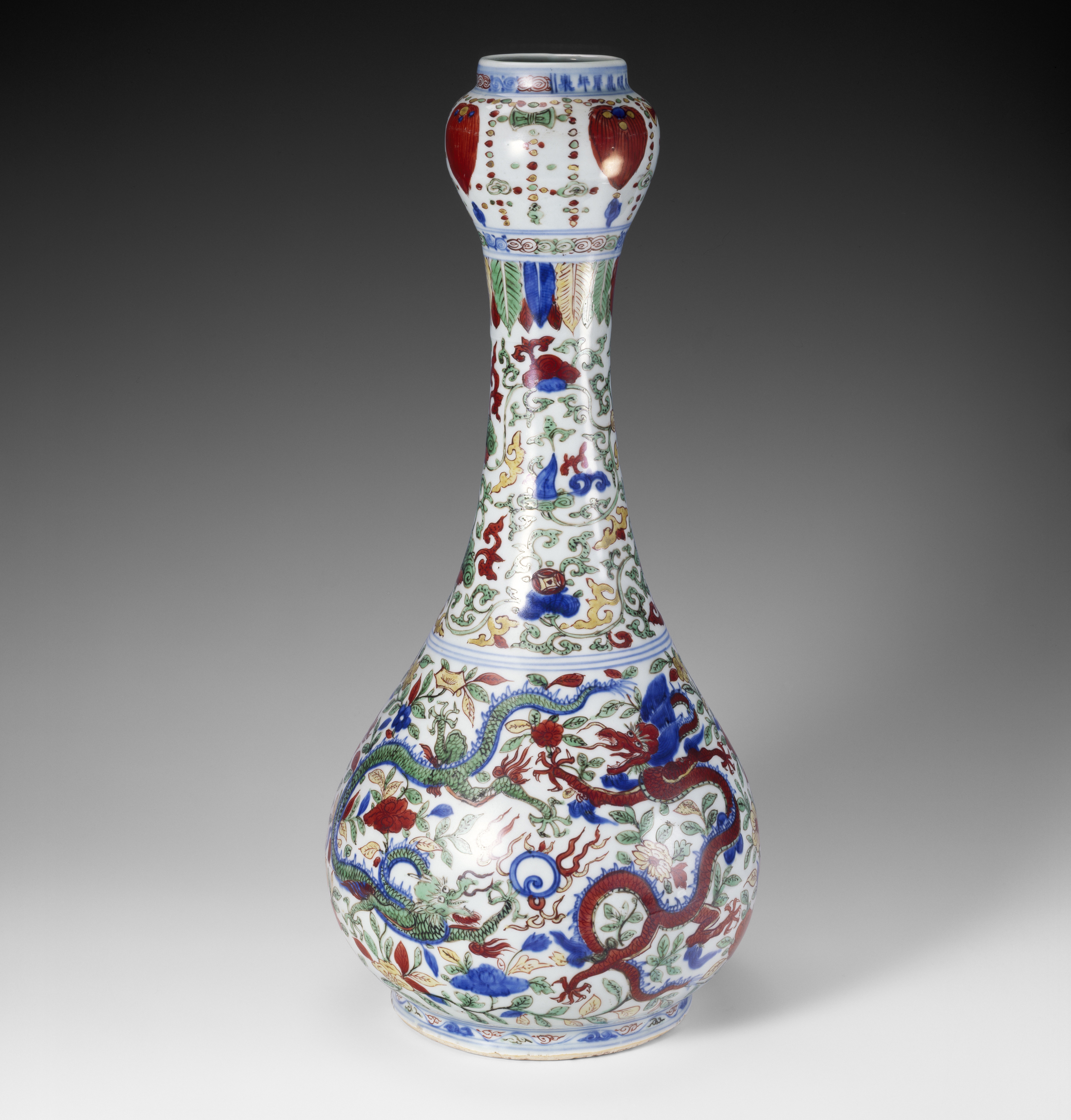 Description:
Vase-bouteille à embouchure en gousse d'ail. Sur la panse, deux dragons se disputant la "perle de feu". Motifs de sapèque, lingzhi (champignon d'immortalité), fleurs d'artémisia.
Comments:
Sous les Ming (1368-1644) se développe plus particulièrement l'usage des émaux polychromes associés au bleu de cobalt, apposé au préalable. Cette technique du nom de wucai "cinq couleurs", nécessite des cuissons consécutives à températures dégressives.
Inventory number:
CB.CC.1935.203
Copyright:
Baur Fondation
Photographer:
Marian Gérard