Ewer
Ceramics
China
Subject/design:
Floral motifs with birds and emblems
Materials:
Porcelain
Technique:
Gold leaf on pale aubergine enamel
Date:
Ming dynasty (1368-1644), late 15th century
Size:
height 33 cm
Place of origin:
Chine, Jiangxi, imperial kilns of Jingdezhen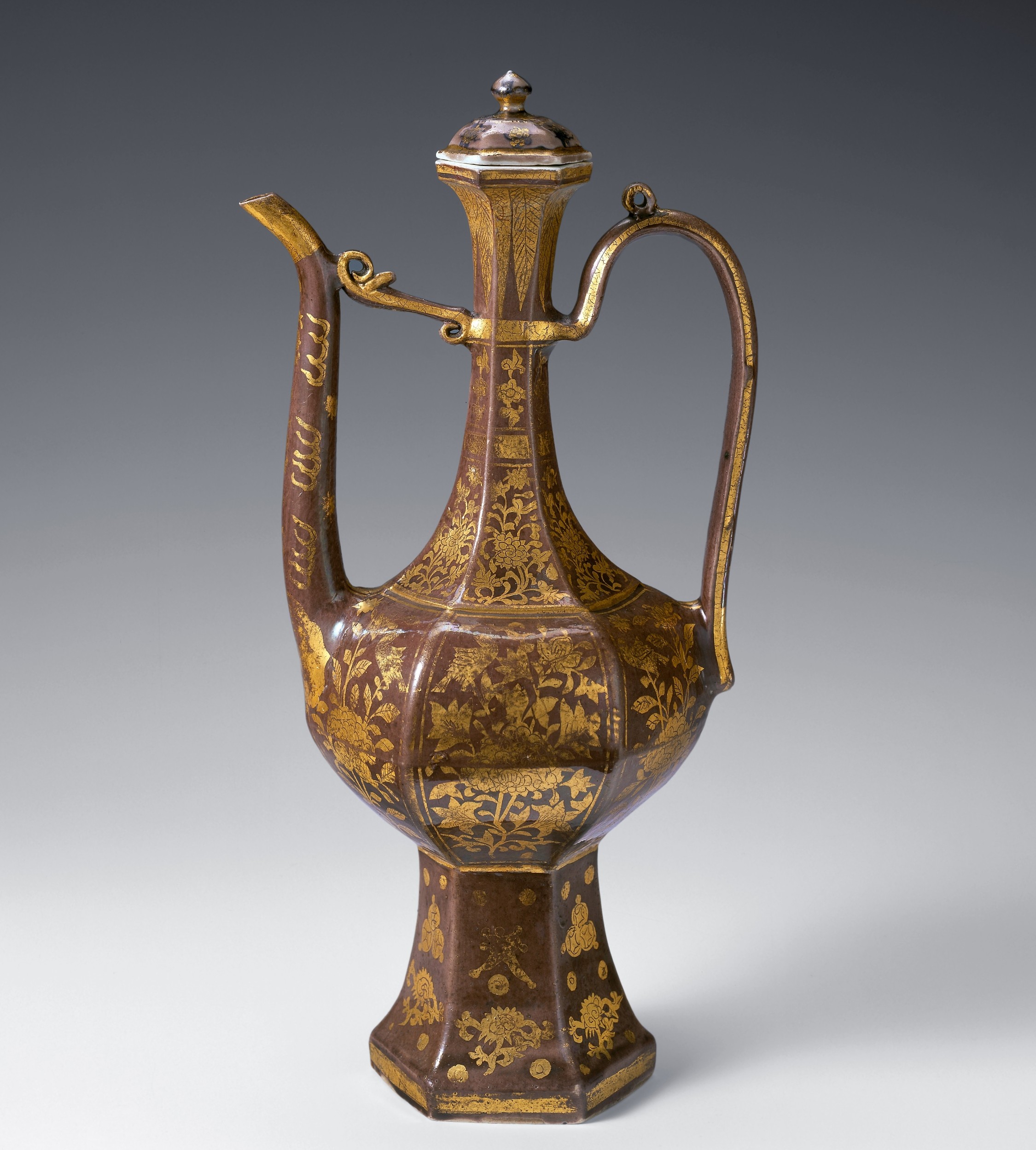 Description:
Aiguière de forme hexagonale. Sur les six pans de la panse, on retrouve des bouquets de fleurs et des oiseaux perchés. Sur la partie supérieure de la panse, des lotus et sous la lèvre, une frise de feuilles d'arbre.
Le couvercle n'est pas original.
De par sa forme, imitant une verseuse d'orfèvrerie, et sa couleur aubergine, cette pièce est particulièrement rare.
Comments:
Ces pièces, rehaussées de motifs réalisés à la feuille d'or, ont été baptisées kinrande "brocart d'or" par les Japonais qui les appréciaient particulièrment.
Inventory number:
CB.CC.1932.180
Copyright:
Baur Fondation
Photographer:
Marian Gérard